SALON - SEMINAIRE - FORMATION - CONFERENCE BTOB
PALO ALTO NETWORKS: ULTIMATE TEST DRIVE - SECURITY OPERATING PLATFORM - 22 NOV
---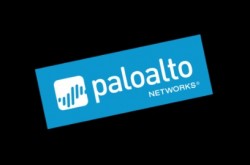 Want to test the Palo Alto Networks security platform?
jeudi 22 novembre 2018
Palo Alto Networks, 62 avenue Emile Zola Bat A – 4eme etage, Boulogne Billancourt, 92100 - Ile de France
Want to test the Palo Alto Networks security platform?
We invite you to a free half-day technical workshop where you will benefit from expertise on the use of the Palo Alto Networks security platform.
This workshop is dedicated to show you how to improve visibility and control the applications, users and content that cross your network.
During this workshop, you will learn how to:
Establish filtering rules to control access to applications by users and groups
Enable specific features of an application by limiting access to others
Configure a policy to decrypt, inspect and control SSL traffic
Warning: Please do not forget to bring your PC / MAC to connect to the Palo Alto Networks Lab environment.

Time: 9:30 am - 1:30 pm

Price:
price 1: USD 0

Category: Conferences | Engineering and Technology | Information Technologies
site de l'événement
Conditions d'accès :
---
Tout public


Vous aimerez aussi les événements dans cette thématique :
FIL D'ACTUALITES
S'ABONNER A LA NEWSLETTER
---
RECEVOIR LES ALERTES RSS PAR EMAIL
---

Alertes événements à J-7
REJOIGNEZ NOTRE RESEAU


Plusieurs possibilités de rester en contact:

Visiteur : Abonnez-vous à notre newsletter mensuelle, recevez nos alertes par email, abonnez-vous aux flux rss, suivez-nous sur twitter, facebook, viadeo ...

Annonceur : Inscrivez-vous en ligne pour annoncer un événement ou diffuser un CP.

© 2007 - 2018 Dataevent