SALON - SEMINAIRE - FORMATION - CONFERENCE BTOB
PALO ALTO NETWORKS: ULTIMATE TEST DRIVE - UTD PUBLIC CLOUD: MIX OF THE CURRENT AWS UTD AND HACK
---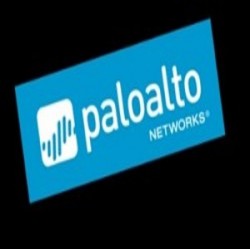 Ajouter à mon agenda
PALO ALTO NETWORKS: ULTIMATE TEST DRIVE - UTD PUBLIC CLOUD: MIX OF THE CURRENT AWS UTD AND HACK
20181218
20181218
Europe/Paris
PALO ALTO NETWORKS: ULTIMATE TEST DRIVE - UTD PUBLIC CLOUD: MIX OF THE CURRENT AWS UTD AND HACK
Agenda B2B Dataevent.com
Security policy implementation in an AWS environment to secure applications Understand usage cases on VM-Series in an AWS environment and understand the value of an application.
mardi 18 décembre 2018
Boulogne Billancourt - Ile de France
Implementing Security Policy in an AWS Environment to Secure Applications
Understanding Use Cases on VM-Series in an AWS Environment and Understanding the Value of an NGFW in the Cloud
Protecting Your Environment Remotely Run Codes
Protect your AWS environment from breakouts and application tunneling
Protect your AWS environment from SQL injection
Caution: Please remember to bring your PC / MAC to connect to the Palo Alto Networks Lab environment.

Category: Conferences | Engineering and Technology | Information Technologies

Price:

price 1: USD 0

Venue details: Palo Alto Networks, 62 avenue Emile Zola, Bat A - 4th floor, Boulogne Billancourt, 92100, France

Time: 9:30 am - 1:30 pm
site de l'événement
Conditions d'accès :
---
Tout public


Vous aimerez aussi les événements dans cette thématique :
FIL D'ACTUALITES
S'ABONNER A LA NEWSLETTER
---
RECEVOIR LES ALERTES RSS PAR EMAIL
---

Alertes événements à J-7
REJOIGNEZ NOTRE RESEAU


Plusieurs possibilités de rester en contact:

Visiteur : Abonnez-vous à notre newsletter mensuelle, recevez nos alertes par email, abonnez-vous aux flux rss, suivez-nous sur twitter, facebook, viadeo ...

Annonceur : Inscrivez-vous en ligne pour annoncer un événement ou diffuser un CP.

© 2007 - 2018 Dataevent